How the STOP COVID ProteGo Safe application was created?
March marks a year of our struggle with the COVID-19 pandemic. It is also a year since we started working on the application, about which probably everyone in Poland has already heard. It is of course about STOP COVID ProteGo Safe – an application to prevent the spread of the coronavirus, which – so far – has almost 2 million downloads. What were its beginnings? What are its functionalities?
Story STOP COVID ProteGo Safe begins March 13, 2020. That day an idea was born to take action that would support people, medical services in fighting the virus and help to reduce social uncertainty. Mateusz Romanów – co-owner of the creative digital agency 25wat – began to gather around him scientists and entrepreneurs from Wroclaw, who were close to the idea: let's not complain, but act. This is how the thriving, grassroots SafeSafe initiative was born, which at its peak involved the cooperation of 120 people – specialists in many fields: designers, medics, pharmacists, psychologists, economists, lawyers, programmers and software testers.
It is thanks to the commitment of many people that the social application SafeSafe was created, fot. press materials 25wat
As a result of social cooperation, after 14 days the first version of the app was released SafeSafe App – the prototype of today's STOP COVID ProteGo Safe. Already at the prototype level, the core of the COVID-19 countermeasure application was 3 main functionalities:
self-monitoring and self-assessment of health – Professional COVID-19 infection risk assessment questionnaire, developed by physicians based on World Health Organization (WHO) and Robert Koch Institute guidelines;
health log – possibility to record daily observations of health and a place to create medical records, e.g. The ProteGo Safe application is a web-based application about chronic diseases;
prevention – Tips on where to seek specialist help, what to remember, how to protect yourself from infection.
If it is true that in every crisis there is a hidden opportunity, then that difficult time really mobilized us to act and became a stimulus to create an innovative solution. In an express pace there was created a free application to assess the risk of COVID-19 infection, which as SafeSafe App was the first solution of this kind in Poland, and later – as ProteGo Safe – the second such application in the EU – says Mateusz Romanów, CEO, co-founder of 25wat and Tytani24, initiator of the initiative and leader of the team working on the application.
SafeSafe App
Created in March 2020, in the first days of the coronavirus turmoil in Poland. SafeSafe App is a grass-roots non-profit initiative, but thanks to people dedicating their free time to it, it is developing rapidly. More than 50 people (120 at the peak) working on the prototype 72 hours after the launch. The main goals of the application are: counteracting the spread of COVID-19, minimizing social uncertainty, supporting medics by reducing the number of patients.
The first version of SafeSafe App is ready after 14 days. It is installed directly from the website.coronazel.com. It is made in PWA technology (works like a website). It is free, safe and fully anonymous. Does not store user's personal data on external servers. All information entered saves only on the device on which it is installed.
Its main functionalities are: quick health analysis based on risk assessment questionnaire, health log, and knowledge base on prevention and countermeasures to minimize the risk of infection.
By the time it transformed into ProteGo Safe and came under government custody SafeSafe App has 150k. downloads.
Tireless and completely social work of people, who were united by the idea to oppose the threat, support and protect each other, resulted in an innovative solution available to everyone – summarizes Mateusz Romanów.
ProteGo Safe
It's April/May 2020 when the SafeSafe App turns into ProteGo Safe and becomes an application of the Ministry of Digitalisation and the Polish government. Collaboration with government is necessary and needed to make the solution more accessible and to develop it further. Without institutional authorization, neither Google nor Apple wants to put apps in their app stores (This is how the digital giants fight misinformation about coronavirus).
Next version of the application gets a new design. It also gets enhanced with the Exposure Notifications protocol (which replaces OpenTrace) and works with Bluetooth technology. This solution allows you to monitor contacts between devices, and more specifically, allows you to exchange encrypted keys between devices. Therefore, any user diagnosed with COVID-19 can – by sharing keys – anonymously warn people with whom they have had contact.
The application is still being developed on a publicly available code (open source software). Also its most important assumptions remain the same: it is safe, anonymous and free. Does not collect and use user data that is stored in the phone's memory.
ProteGo Safe acquires new users, and new functionalities are added to the existing ones: the ability to sign up for a COVID-19 test without having to contact your primary care physician and information about current restrictions in counties.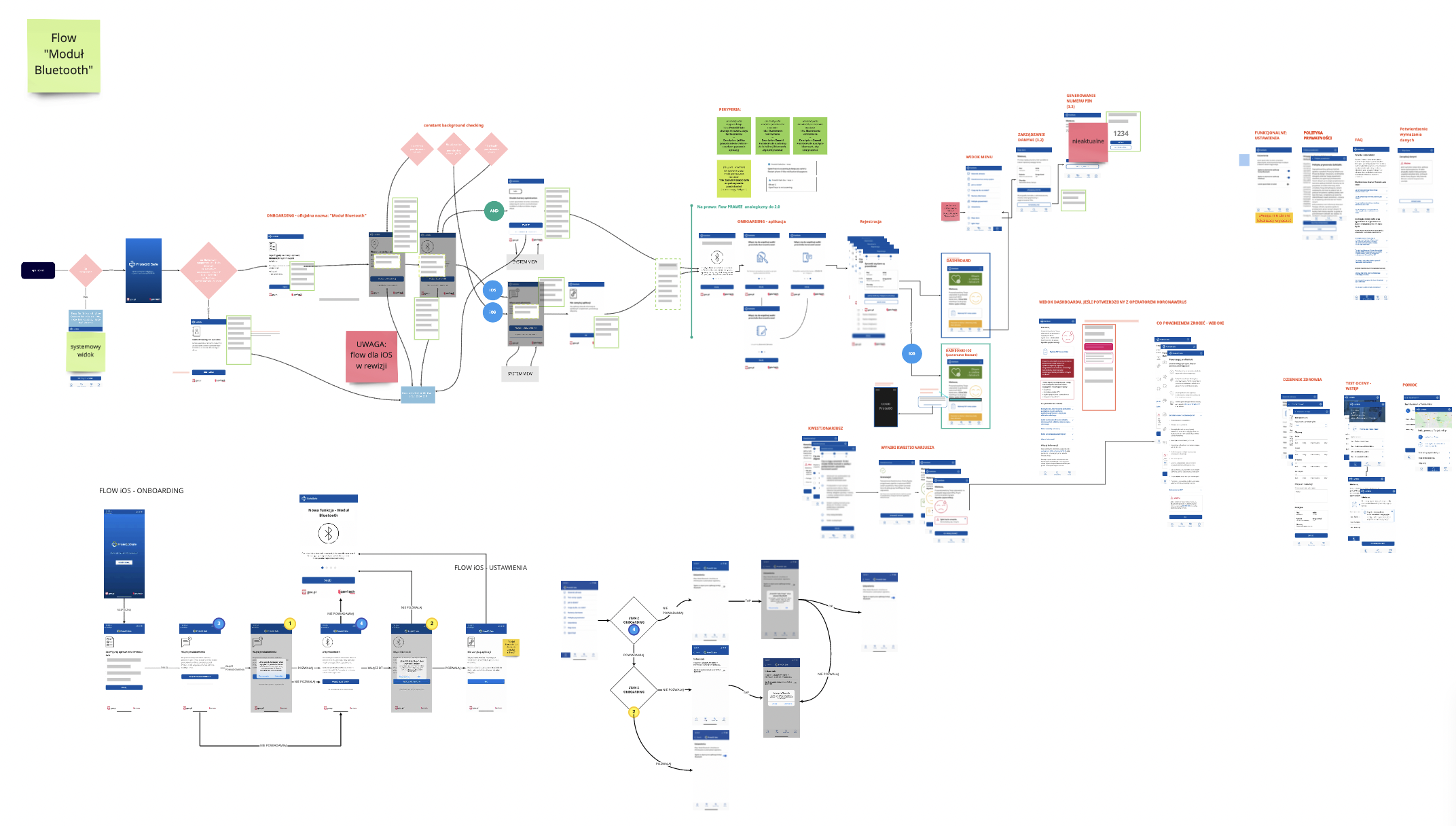 Flow "Bluetooth module, photo. press releases of 25wat
Stop COVID ProteGo Safe
This is coming December 2020. The world is still fighting the pandemic, but in addition to restrictions, isolation, prevention already has a new weapon – vaccines. ProteGo Safe evolves, changes name to STOP COVID ProteGo Safe and is becoming richer with new facilities for users. To those already mentioned above are:
vaccination statistics
availability in six languages (Polish, German, English, Russian, Ukrainian and Turkish) and the possibility to take on the role of a social translator and translate the application into another language of your choice
function: Warn in Europe
The latter is launched after the application becomes interoperable and starts cooperating with its European counterparts. This is possible after Poland joined the European Federation Gateway (EFGS) created by the EC – a network gateway used to receive, store and share keys between applications of the European Union member states.
From now on, Stop COVID ProteGo Safe users can send notification about possible exposure to coronavirus to users of similar applications from EU countries. Conversely, they can receive these notifications without having to install other countries' apps.
Invariably, its primary focus remains countering the spread of COVID-19.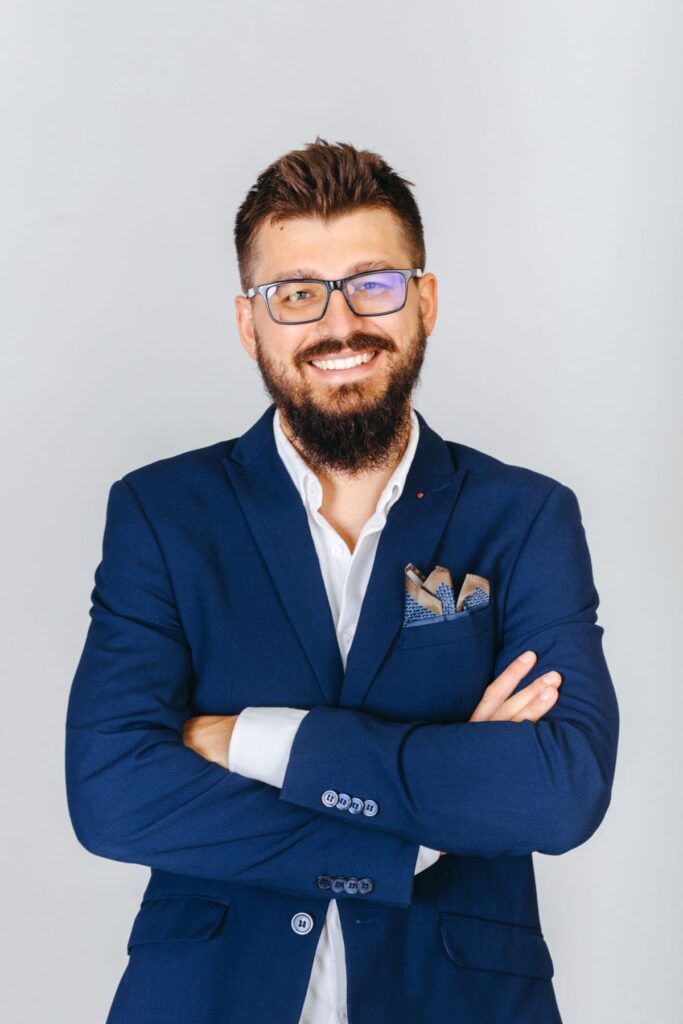 25wat is a creative digital agency that supports companies in digital transformation and quick adaptation to any business conditions. It has been operational since 2016. Offers comprehensive marketing activities in the field of: digital and performance marketing, UX & UI and web design, photo/video production, branding and PR. It has the status of a certified Google partner. Develops its own startup ARBUZZ- a mobile platform designed for communication through augmented reality (AR – Augmented Reality). Information about completed projects – 25wat.com.
Mateusz Romanów, CEO, co-founder of 25wat and Tytani24, initiator of the initiative and leader of the team working on the application.